What is Gynecomastia?
Gynecomastia or "Manboobs" is the enlargement of a man's breasts, usually due to hormone imbalance or hormone therapy. Gynecomastia results from growth of the glandular, or breast tissue, which is present in very small amounts in men.
The only way to get rid of Gynecomastia is through expensive and invasive surgery. Diet and exercise can reduce the visibility but does not get rid of the glandular tissue.
Excellent vest! I wear it everyday to work under my dress shirt. It hides my chest very well without making me feel uncomfortable.
I can't afford the surgery to remove my gynecomastia gland at the moment so I bought a couple pairs and they work like a charm!
Love the compression socks. Feels great in the office!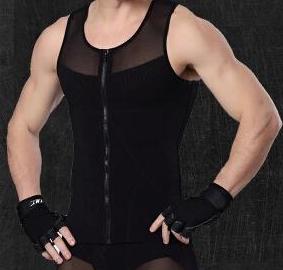 Gynecomastia Compression Vest With Zipper
Sale price Price $69.99 Regular price $109.99